The Birth of our Famous Teddy Bears.
Back in 1992 wool prices had crashed and the district was in the grips of a drought. The community of Tambo were challenged to come up with new industry to sustain the economy of this little town. A brain storming session during a workshop developed the idea that Tambo could assist the wool industry, encourage tourists and create employment by making unique teddy bears from wool pelts and stuff them with wool.
Popular opinion said it wouldn't work, but after many laughs, three women – Mary Sutherland, Charm Ryrie, and Helen Sargood – decided to bite the bullet. After many frustrating months of designing and planning, the first Tambo Teddies were ready for sale in February 1993.
The impact and enthusiasm of the public was overwhelming and the business grew to employ over fifteen part time workers.
Tambo Teddies take pride of place in homes all over the world our famous teddy bears have made our little town of Tambo the 'outback Teddy capital of Australia'.
After more than twenty years sewing bears and managing the business, the remaining director decided to it was time to retire. Wishing to only sell to a local, Mary was delighted when in a unique synergy, three more local ladies decided to purchase this iconic business.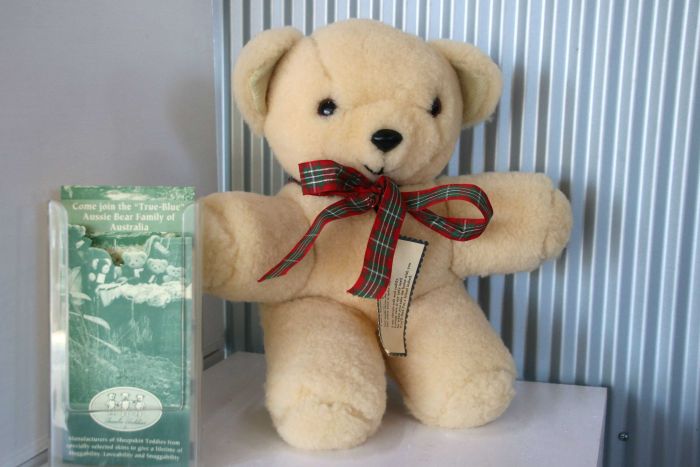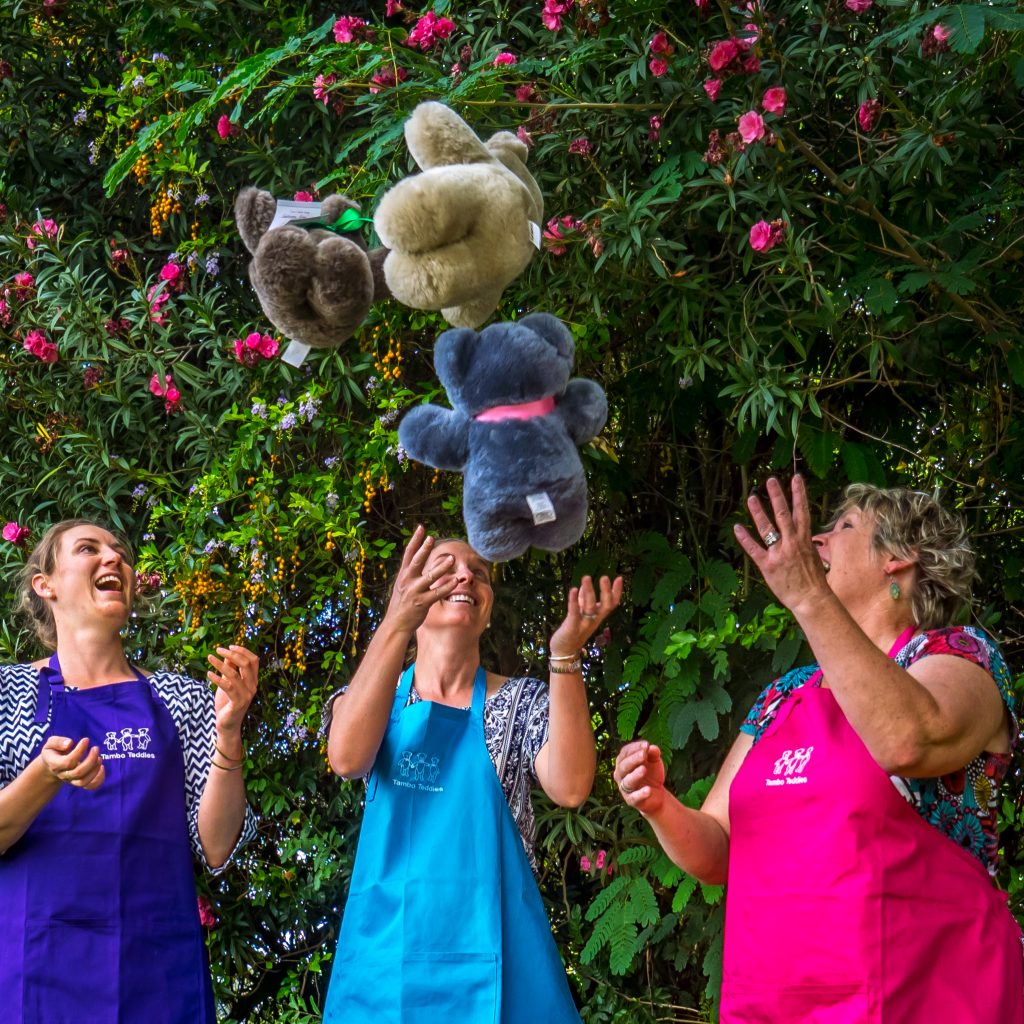 The Next Chapter
Three new women took up the reins of Tambo Teddies in 2014!
 Kiralee, Tammy and Alison, two teachers and an arts and cultural officer got together and made the decision to take up the challenge of continuing the Tambo Teddy tradition.
We have had a lot of laughs, enjoyed the adventure and are proud of what we have achieved. We have renovated, won a national competition, state awards and provided gifts for Royalty, Premiers and Ministers.
Tambo is very important to us all and Tambo Teddies is very important to Tambo. We are proud to be the owners of this unique business, it is in safe hands and we are always looking forward to the next adventure.
After four years, Kiralee decided it was time to leave Teddies, so that she can spend more time enjoying the joy and new journey of family life and helping where she can with the property work.
While we are sad she's left, we have had loads of fun and laughter, and are looking forward to the next stages of our Teddies adventure.
Kiralee Sanderson
"I have thoroughly enjoyed the past three and a half years at Tambo Teddies.  It has had its challenges, long days and sourcing staff in a small town have been amongst these, however working with a range committed staff and two wonderful and energetic friends as business partners, Alison and Tammy, has made the journey an enjoyable one – a big thank you to you two amazing women."
Tammy Johnson
"Four years in, a husband and two children later, can I say it has been a busy time at Tambo Teddies! I have learnt a lot about all aspects of small business and am enjoying the challenge of juggling the everyday tasks and a growing family. It has been fantastic working with the team at Tambo Teddies, exploring many new ideas and implementing evolving systems and processes. We have a great product in the Tambo Teddy and I can't wait see where the next few years takes us…"
Alison Shaw
"After four years running this business I still love wool! Teddies is always taking us on another adventure as we strive to improve and grow this little business. I love meeting the challenges that pop up and enjoy marketing our Tambo Teddies to the world."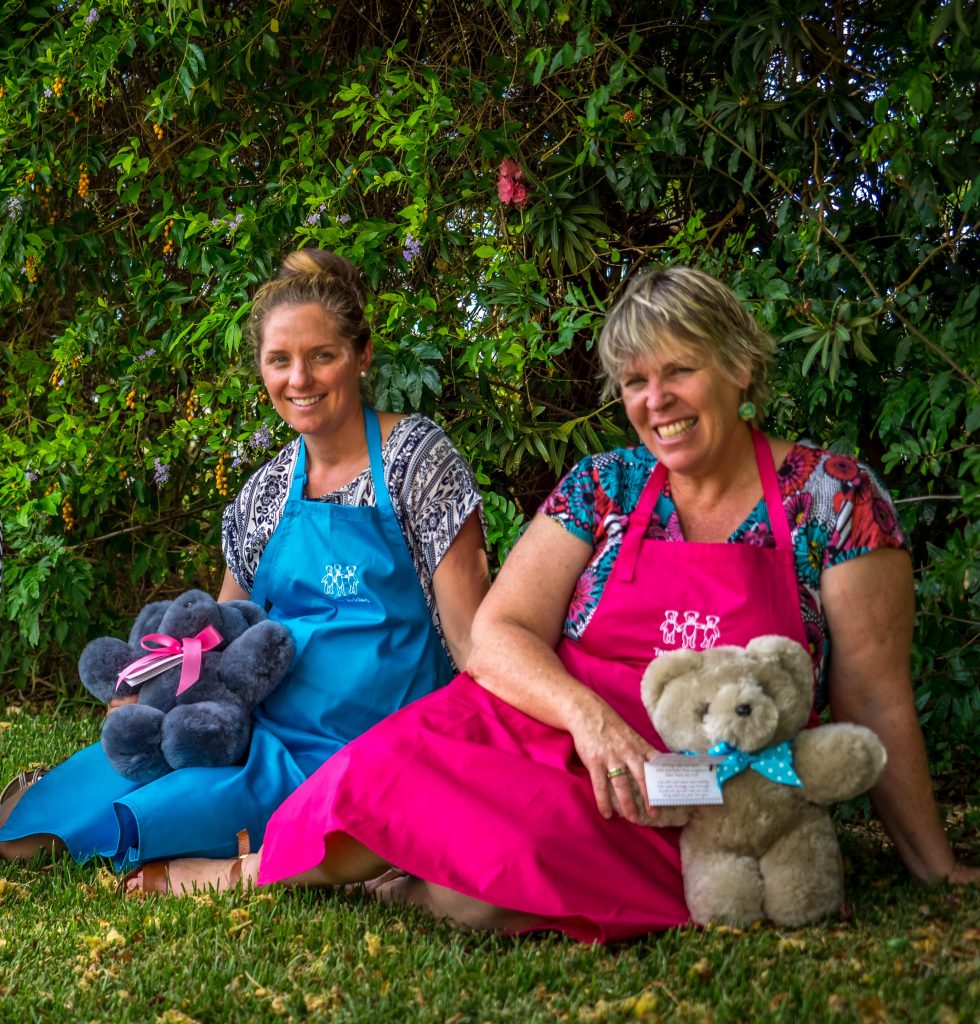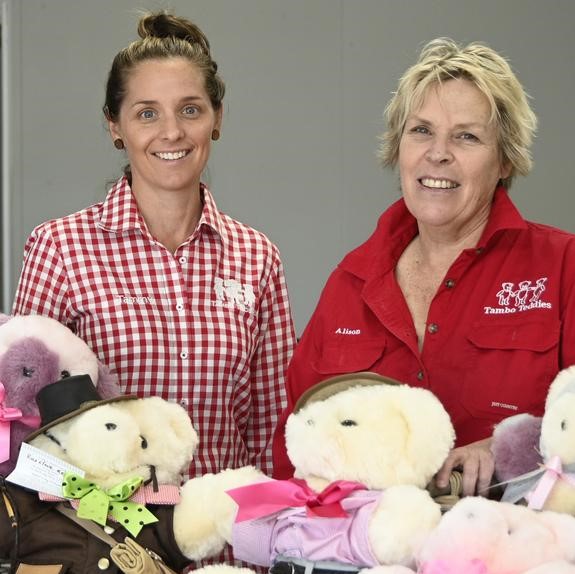 Onwards and upwards………..
Tammy and Alison have driven the growth of Tambo Teddies since 2017. The pair continually examine all aspects of the business with the goal of expanding, improving efficiency and profitability. They travelled to China to source inputs for the products, are regularly importing supplies and have set up a Regional Sewing Hub in Toowoomba employing migrant refugees. Production has increased to around 250 bears/other items per week. There are currently fourteen people employed in the business.  
Most recently the business has expanded in Toowoomba, with the purchase of a new and bigger Hub building. With plenty of space, great staff and supply sorted, the sky's the limit. Tambo Teddies will soon be taking on the world!
No matter how big we grow, Teddies will always have the same values and support our community of Tambo. After all we don't just create teddy bears, we create a Tambo Teddy community!