Our recent photo competition drew out some fantastic images of Tambo Teddies and their owners. With more than forty-five entries it was a challenge to pick a winner. In fact, we couldn't pick just one – we came up with three winners.
Everyone who entered received one of our new Tambo Teddies puzzles and the three winners were each sent a Tambo Teddy Toby Bear. There were great stories attached to each image and we are looking forward to sharing all the entries with you through our social media channels over the next few months.
Our three winners were:
Christine Knight, Christine sent us these lovely images of two of her little great grandbabies with their Tambo Teddies.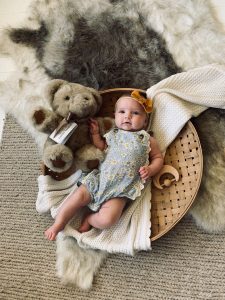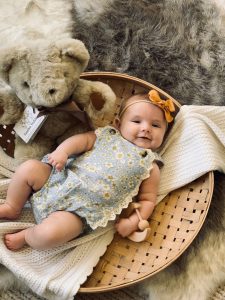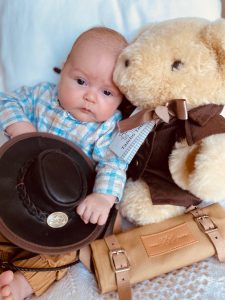 We selected the below image as one of the winners because we loved the composition of the photo, showcasing our little Aussie Ringer to perfection.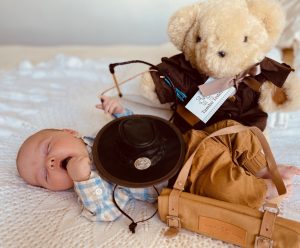 Christine's story, 'My husband and I were introduced to Tambo Teddies on one of our outback Australian trips. He was moved by the history of the Tambo Teddy. One of our grandchildren had just arrived into the world so we made a trip to your shop and bought our first one. We decided that we would give a Teddy to every new grandchild that came along.
My husband is no longer with us but I have kept the tradition going and we now have a family of Tambo Teddies who have joined our family. We have started on our next generation and I now have three great grandchildren. These two adorable great grand babies have just received their Teddies. Thank you so much for making them.'
Michelle Jefferies, Michelle sent us several pics of her daughter Ella and her bear Sadie. We loved that Ella and Sadie play together so beautifully, we always say Tambo Teddies are your best friend.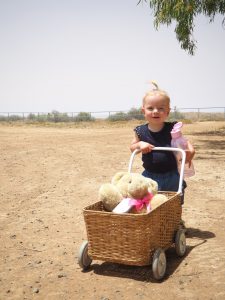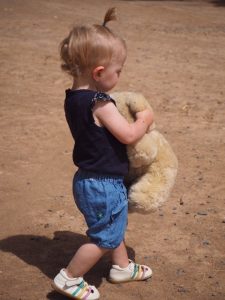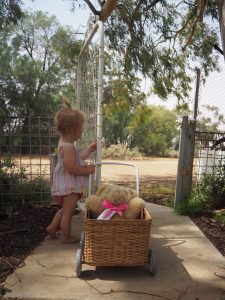 But the one we loved the best was……….so cute, such fun being had with her Tambo Teddy. It joined the group of winners.
Michelle told us, 'Ella was given Sadie by her Nanna and Pop for her first birthday earlier this year. She loves to take Sadie for rides on the swings and down our slide as well as long walks in the pram. Sadie also sleeps in the cot with Ella every night.' A perfect endorsement of a Tambo Teddy.
And last but not least we loved a photo sent to us by Jo Board. Jo has nine grandchildren, eight of whom have Tambo Teddies. Jo said, 'Eight of the nine have Tambo Teddies, which we gave to them when they were born & I would love to have one for the oldest Lachlan, who, not to be outdone, borrowed one for his photo! ' Well, we loved the photo of Eddy and his bear, so Lachlan has Eddie to thank for his Tambo Teddy!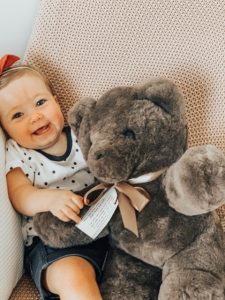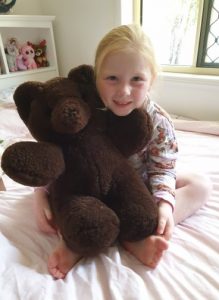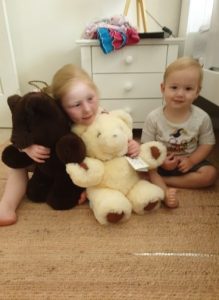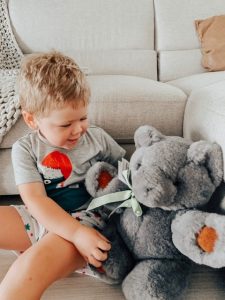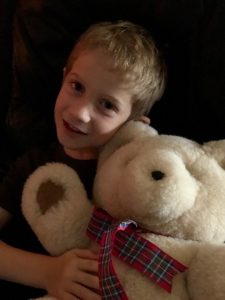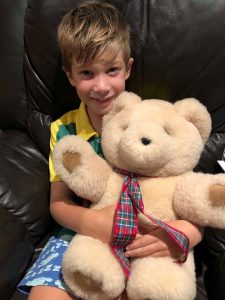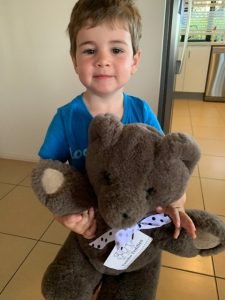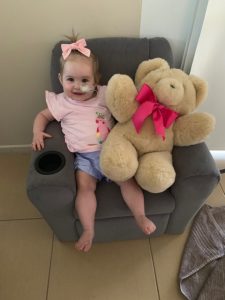 And Eddie's photo was one of the winners: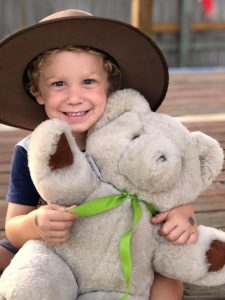 The photos we have received are just so joyous, they resonate with love for their Teddies. We can't wait to keep sharing them with you!