We care about your safety at Tambo Teddies.
To ensure our products are safe for all ages they  must undergo rigorous testing.  Five samples of each product is sent overseas to a QIMA testing facility in Hong Kong. QIMA is the leading provider of supply chain compliance with an on-the-ground presence in 85 countries. The company undertakes a range of on-site inspections, supplier audits and lab testing so they can confirm compliance with international standards for all manner of products world wide.
Once our little teddy bears arrive in Hong Kong they undergo a range of tests to ensure they meet the required standards for soft toys in Australia, New Zealand and Europe.
Safety tests conducted on our products show:
All surface burning and flammability tests showed that the fleece, threads and accessories did not burn at high temperatures.
All toxicity tests conducted for traces of heavy metals and dangerous elements showed that these were not present. All dyes used are safe.
All mechanical and physical tests showed that our sheepskin soft toys are safe and passed every test.
Eyes and nose were tested using industrial grade machines that applied high;

Torque to remove the eyes and nose and these could not be removed.
Compression to break, smash shatter the eyes and nose, and the eyes and nose did not break or shatter.
Tension to break and remove the eyes and nose, and the eyes and nose did not come off, break or shatter.
The plastic eyes and nose are safe.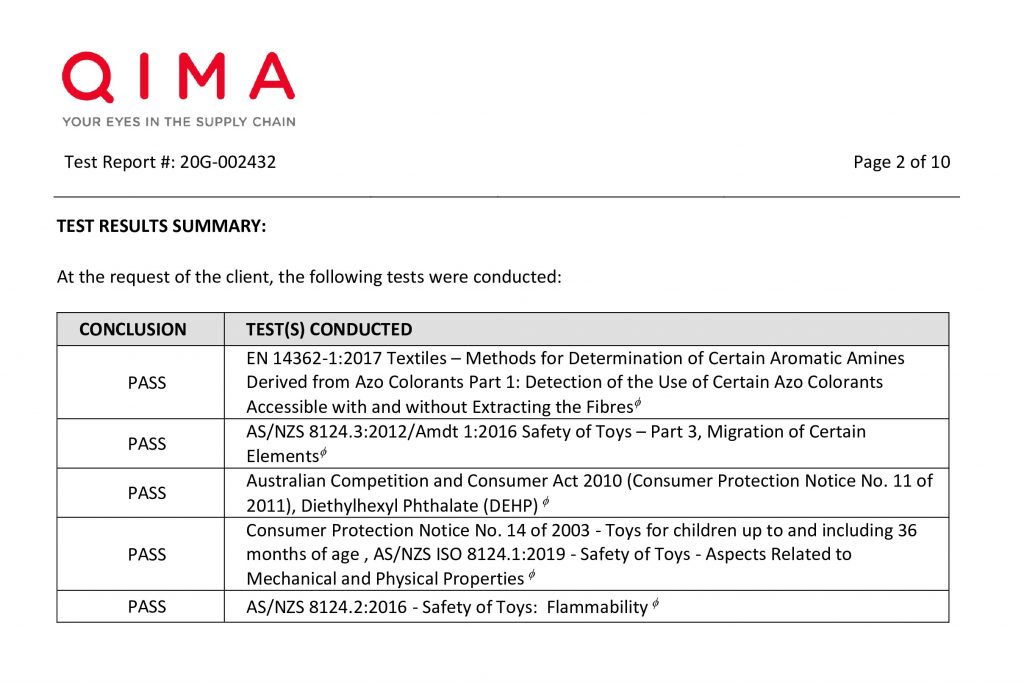 Our Tambo Teddies products have all come back with a pass for safety for all ages.
Your safety is very important to us because we want you to be able to purchase your Tambo Teddy with confidence. So you will know that when your little ones are playing with our bears they can do safely.