One lucky Tambo Teddy travelled with Alison to New Zealand as soon as the travel bubble opened up!
Missing her annual jaunt across the ditch to the Marlborough Sounds, Alison booked a trip as soon as she could once the elusive travel bubble opened.
Once booked, there was a three-week nervous wait until Alison flew into Wellington with her husband, Rod to be greeted by her daughter Fiona on April 26. The wait was nervous as dreaded COVID cases flared up here and there putting people's plans in jeopardy. But Brisbane was safe, and they were able to get across to Welly to start the family catch up.
Such a clear day flying in, Miro Bay (the ultimate destination) was clearly visible from the plane as they flew over the Marlborough Sounds. There was a great feeling of welcome emulating from New Zealand, the grassy bank leading onto the runway was emblazoned with 'Welcome Whanau'. Banners of Aussie green and gold, G'day, and black and white, Kiaora, along with red love hearts were flying throughout the airport.
Remarkably, they found restrictions in New Zealand were a bit more relaxed at the airport. Joining Alison's nephew and his wife for a few drinks, they were surprised (and pleased) the dreaded masks didn't need to be worn.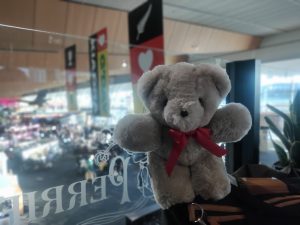 After more family catch-ups, they flew across to Picton to travel to Havelock and meet up with Alison's Mother. The boat was launched, loaded up and they headed up to the Bay for a glorious ten days fishing, bushwalking, reading and catching up. The weather was magnificent and one lucky Ted got to join them.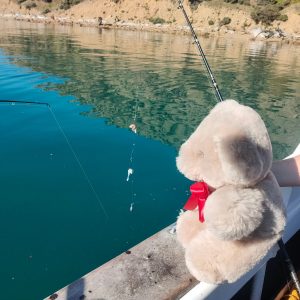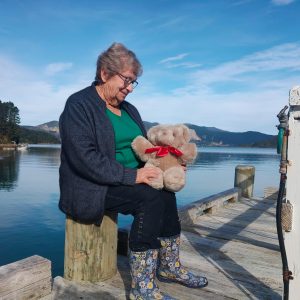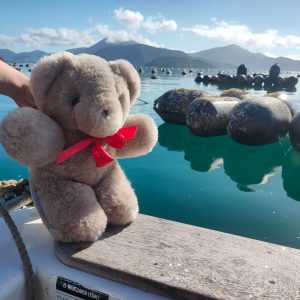 There was a little hiccup in week two when Alison fell over up the hill behind the bach and broke her ankle! A boat ride into Havelock to catch a shuttle bus to the Blenhiem Hospital and she was set up with a cast. Fortunately, Alison's sister, Jane, and her partner Lianne turned up and were able to help out for the last few days as she rested on the couch reading with a couple of good books. Only problem was Alison missed out on the big walk up the hill with Tambo Teddy.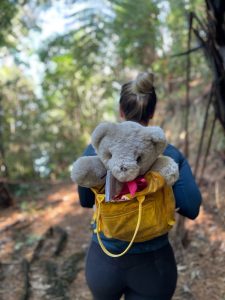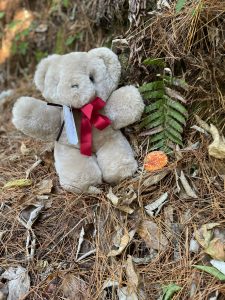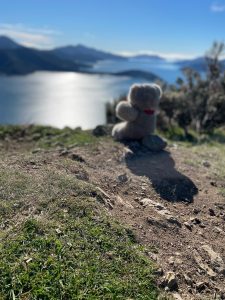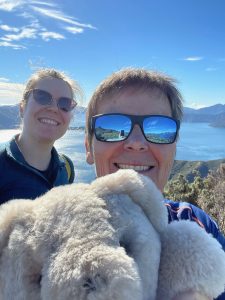 Lucky Ted got to stay as Alison and Rod headed home. Although sad to say goodbye to family, friends and New Zealand, there is nothing like being home in Tambo. But don't worry New Zealand…….they'll be back!